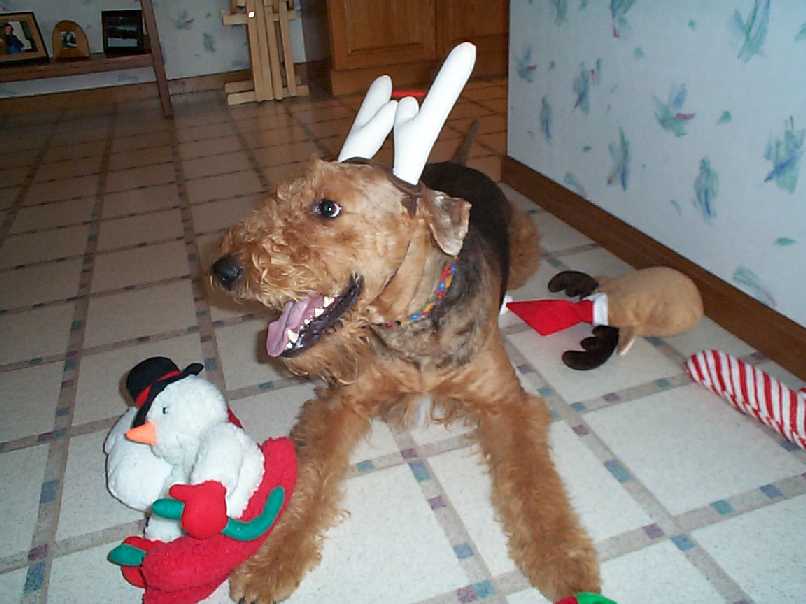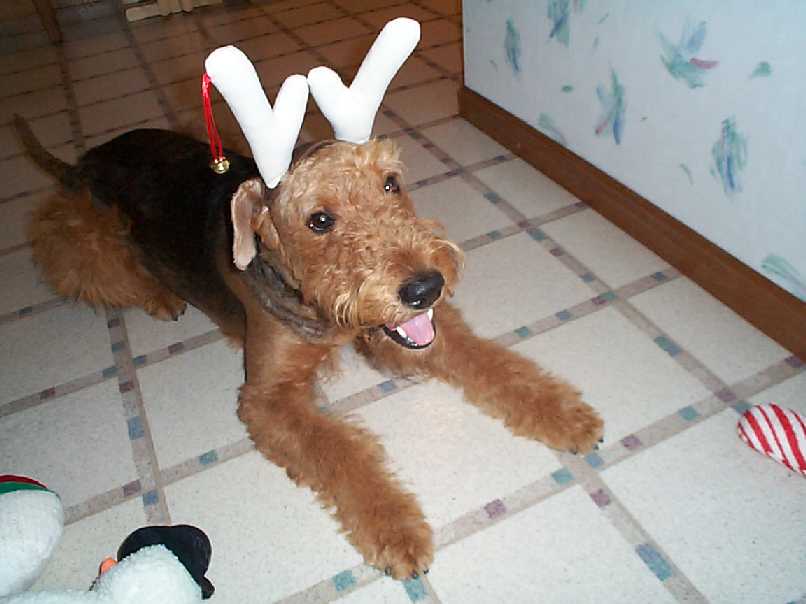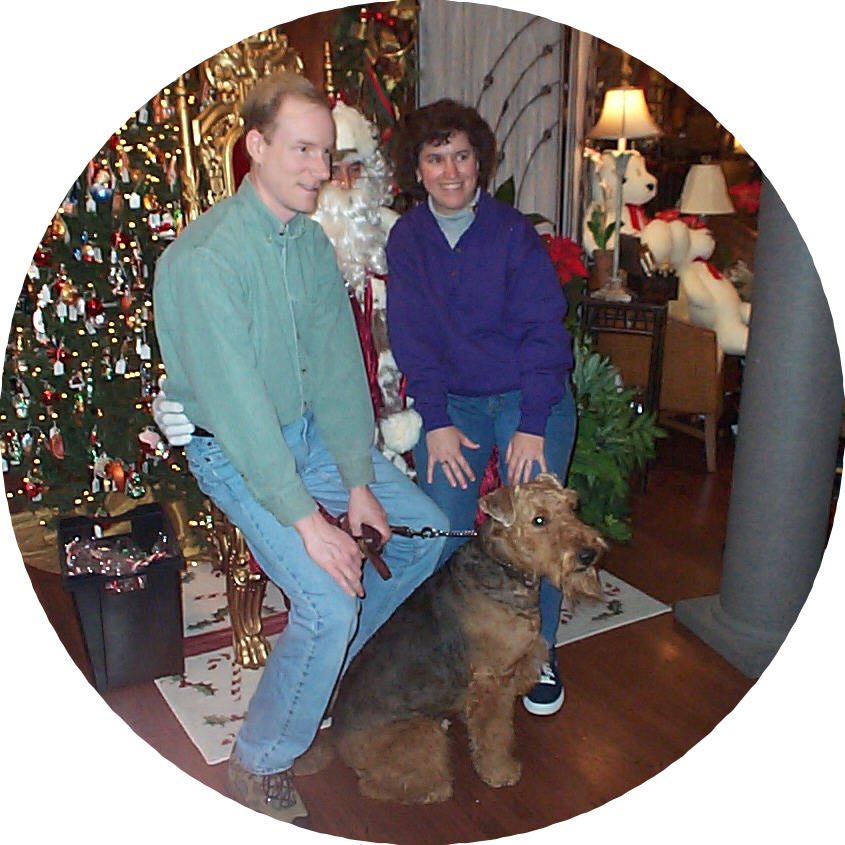 A family Christmas photo taken at Botanicals on the Park in St. Louis. Botanicals is a unique store offering home decorations, collectibles, gifts, floral arrangements, etc...  To visit the Botanicals web-site, click the picture above.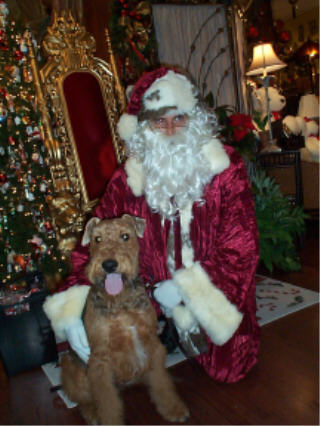 Georgie's first trip to see Santa.  This photo and those with the Christmas trees below were also taken at Botanicals on the Park.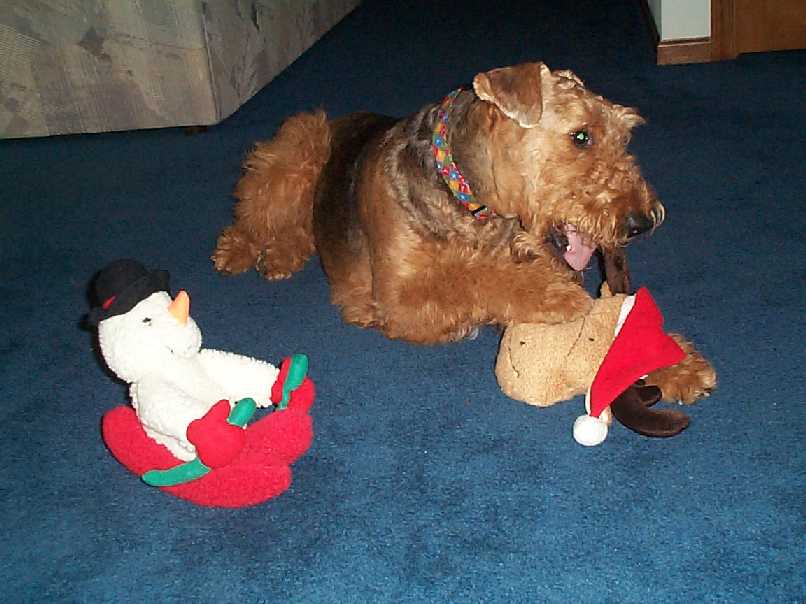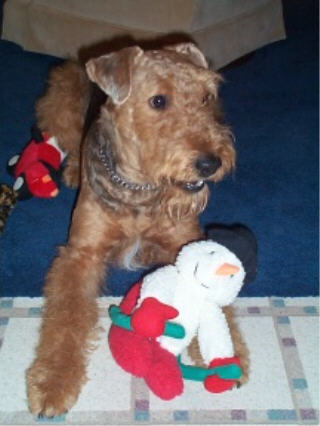 Georgie plays with some of his special Christmas toys.... after helping to put up the Christmas tree.