George the Airedale Returns Home

from TPLO Surgery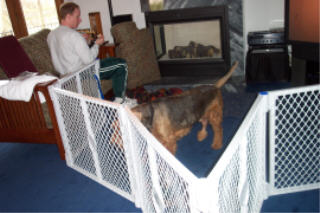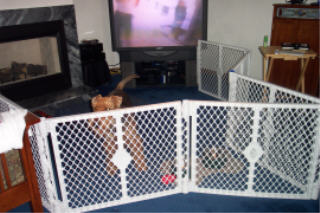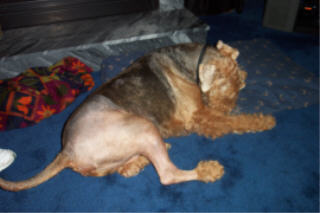 George hanging out in his living room "play pen."

As you can see, it was necessary for them to shave George's entire leg and backside for the surgery.  The stapled incision is a couple of inches long and is on the inside of his leg (see below).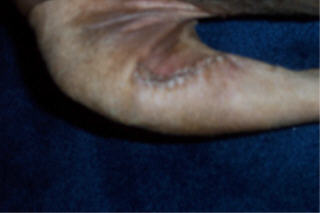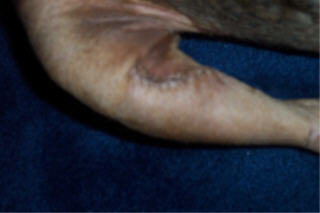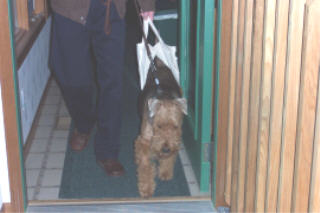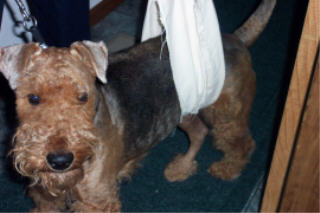 George's incision and staples on the inside of his right leg at more than one week post-op (the day before his staple removal).   The incision continues to look better every day.

Georgie being walked out for a bathroom break in his sling, which keeps him from putting his full weight on his recuperating hind leg.

March 25th:  New photos added below